360 Camera Dolly – Features
360 filmmakers and video production crews face the unique challenge of needing to hide the crew and equipment in a location away from the set. Traditional camera dolly systems often require human operators and tracks. Double Robotics is excited to introduce the world's first robotic camera dolly made for 360 filmmakers.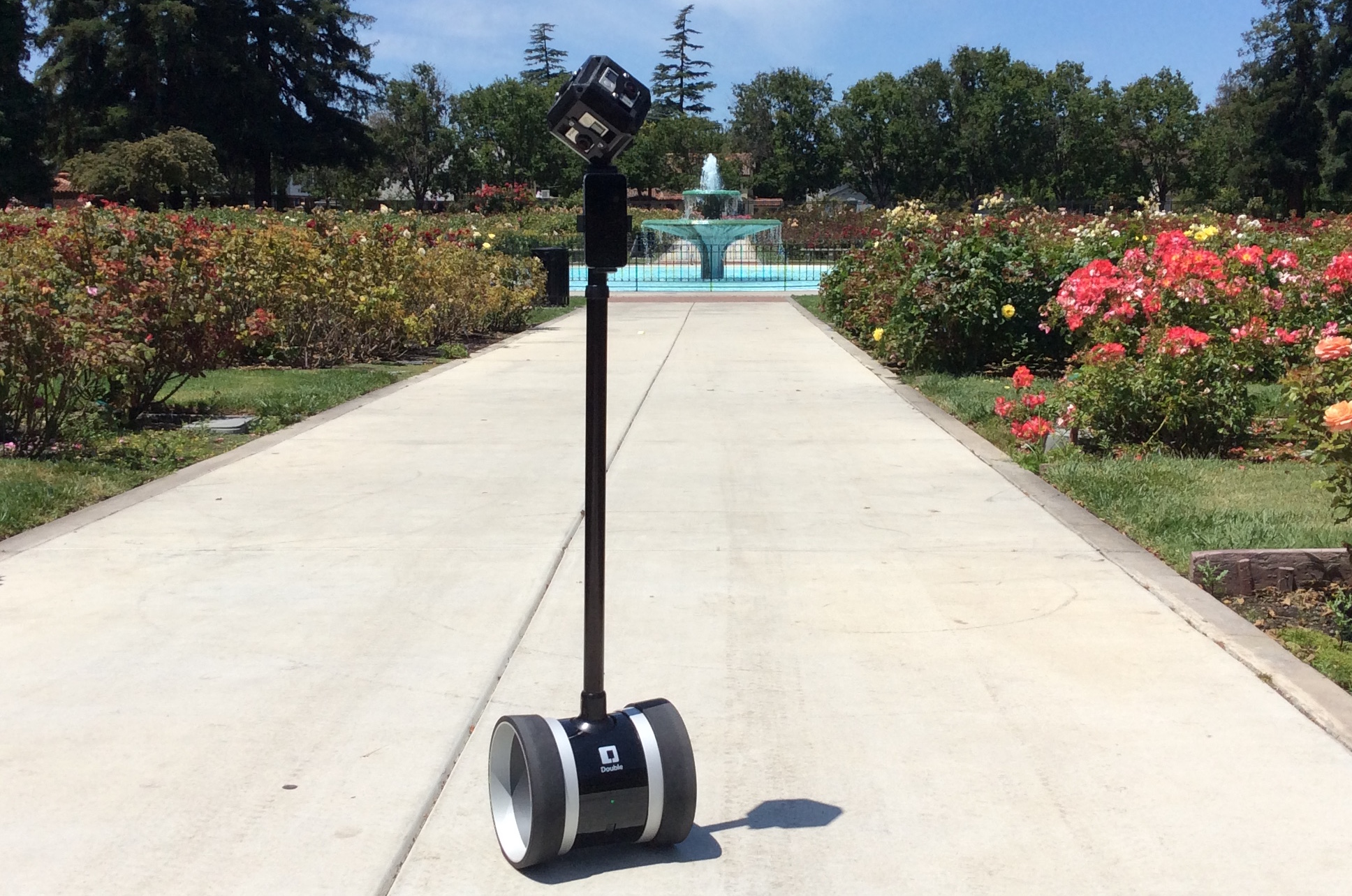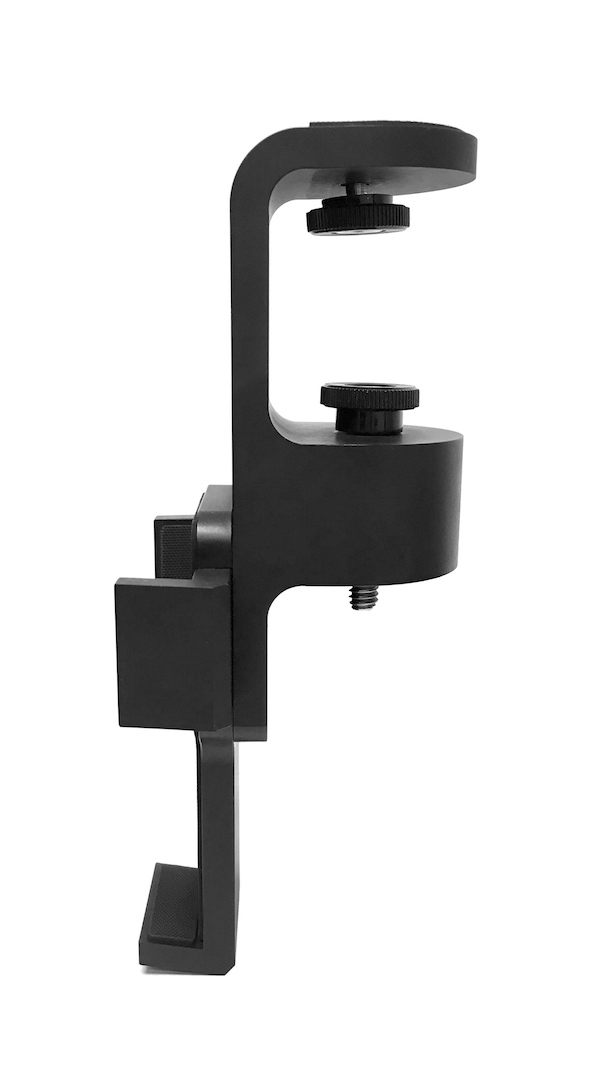 Universal 360 Camera Mount
The aircraft-grade aluminum Universal 360 Camera Mount attaches to the Double base using an industry standard ¼"-20 bolt. An iPhone is secured in the mount and the camera operator can drive Double wirelessly from behind the scenes via LTE/4G, Wi-Fi, or Bluetooth.
Silence
Whether filming on a controlled set or in a public place, a silent dolly system enables the sound engineers to capture the natural environment. Double has always been designed to operate very quietly, but it's especially critical while filming.
Travel Case
The 360 Camera Dolly package comes with Double 2, Universal 360 Camera Mount, and a customized Travel Case made by Pelican. The Travel Case protects your investment as you move between locations.
Contact Us to Buy
Sample Footage
Above, you can see an example of the type of shot you can capture with the 360 Camera Dolly. This was shot with a simple 6-GoPro rig and stitched with Kolor's Autopano Video Pro software. View these videos in Chrome or Firefox, for the best 360 experience. Check out another great clip shot by Wowl in Switzerland: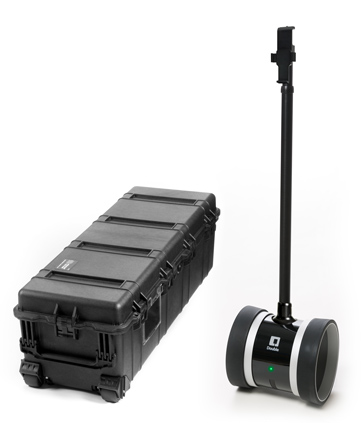 FAQ
How much is the 360 Camera Dolly?
The package for $3,000 includes Double 2, Universal 360 Camera Mount, and the Travel Case. If you already own Double 2, you can buy just the Universal 360 Camera Mount for $249.
Which iPhones will Camera Kit work with?
An iPhone 6 (or earlier) or an iPod Touch is required to enable the remote driving feature.
How much weight can I attach to the robot?
Don't attach more than 5 lbs of weight at the top of the rig. You can attach another few pounds near the base of the pole.
Which 360 camera is recommended?
We recommend the GoPro Omni camera rig, but other battery operated cameras in the allowed weight range should work too.
How can I attach more accessories?
We recommend a strong clamp that you can bolt onto, such as the Impact Atom Clamp with Ratchet Handle, but don't clamp it so tight that you risk crushing the aluminum pole.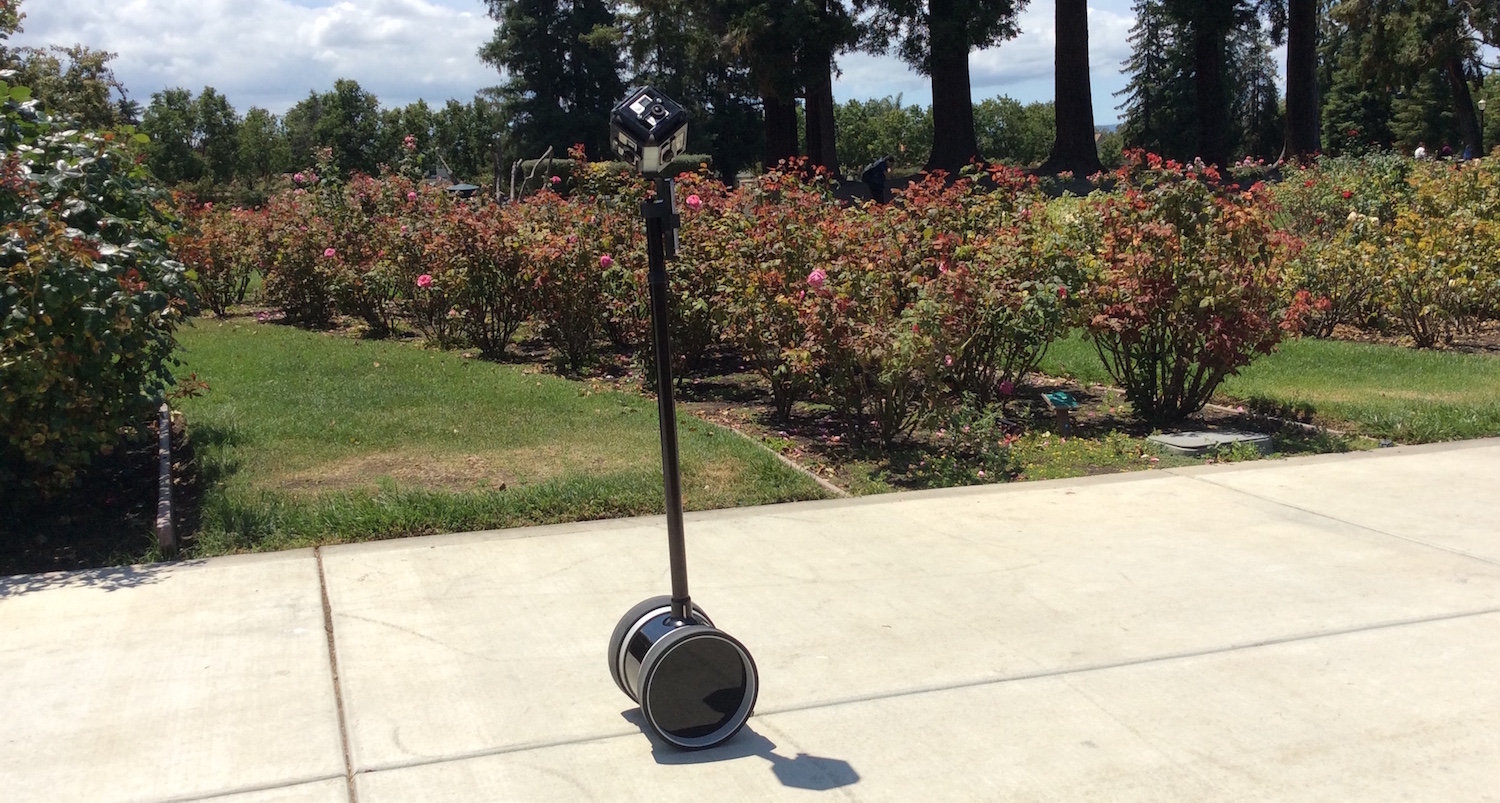 Apple, the Apple logo, iPhone, and iPad are trademarks of Apple Inc., registered in the U.S. and other countries.