Hybrid Office
Telepresence is finally here.
Double is the most innovative tool for bringing your remote workers into the office. It enables a revolutionary new level of interaction with your remote team.
Traditional videoconferencing is arguably the most important tool used by telecommuters in the workplace today. However, remote workers know how difficult it can be to schedule a call or ask someone to set up a laptop for video chat.
Having your own Double in the office means you can be free to roam around anywhere without having to schedule a meeting. Double takes everything you love about video calls on an iPad and puts that on a mobile base that puts the remote worker in control. Your Double is always on, ready to take you anywhere you need to go.
Remote workers are now first-class citizens.
Most offices have quite a bit of ad-hoc verbal communication throughout the day. How many of those little conversations do the remote workers miss? Typically, the remote worker is only contacted for higher priority items. This makes them second-class citizens, since they're not in the loop on many day-to-day activities. Double gives each remote worker a physical presence in the office all day, every day. They're there for the hallway conversations. You no longer need to say "can someone call Mary and let her know what we talked about?"
"This is a game changer."
Many customers, like Jonathan at LinkedIn, say "Double is a game changer for remote work." Companies are now expanding their telecommuting policies because Double impoves the experience so much. This method of telecommuting is vastly different and creates a strong collaborative environment for both the remote worker and their whole team.
Hire the experts, no matter where they happen to live.
Any growing business needs to hire the best knowledge workers. What are the chances that the best expert lives within driving distance of your office? Light Chaser Animation in Shanghai, China aims to rival Hollywood studios with their animated films, so they hired a director in Los Angeles to work via Double.
Retain your best employees, even when they move.
Hiring is very difficult. It's even more difficult when you lose a valued team member and need to replace them. Next time an employee needs to move away, they can continue their job via Double. It's a win-win for everyone.
Customer Stories

Case Study: LinkedIn
Austin, Texas to Sunnyvale, California

Case Study: Ensighten
Atlanta, Georgia to San Jose, California

Case Study: Portalarium
New York to Austin, Texas

Case Study: Koupah
New York City

Light Chaser Animation Director Works in Beijing from Los Angeles
Los Angeles to Beijing

Thalmic Labs uses Double to work long distance
Kitchener, Canada

Traveling on a Budget Sequestration. NASA Style.
Washington D.C. to San Diego, California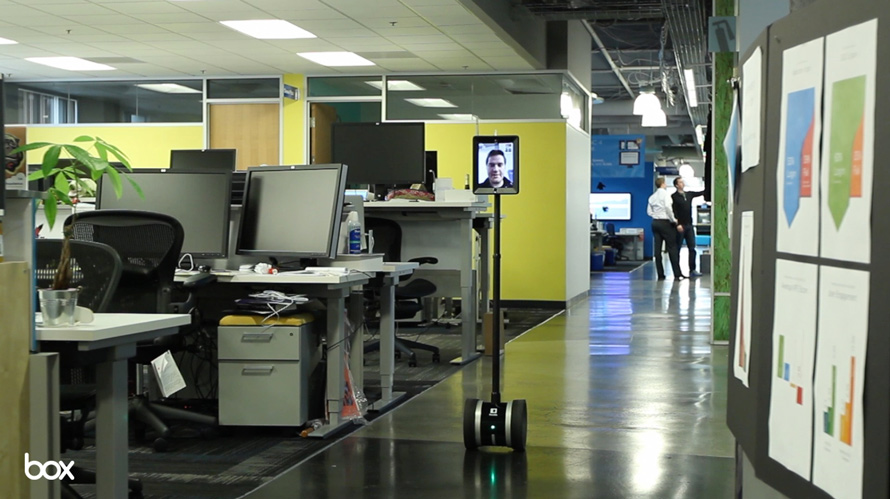 Let's Talk
Guide to Telecommuting 2022
We've written up some best practices, tips, and tricks to get the most out of hybrid work.
Contact our sales team to start the conversation.
Apple, the Apple logo, iPhone, and iPad are trademarks of Apple Inc., registered in the U.S. and other countries.