Upgrade to Double 3
The new Double 3 head is backwards compatible with Double 2 bases!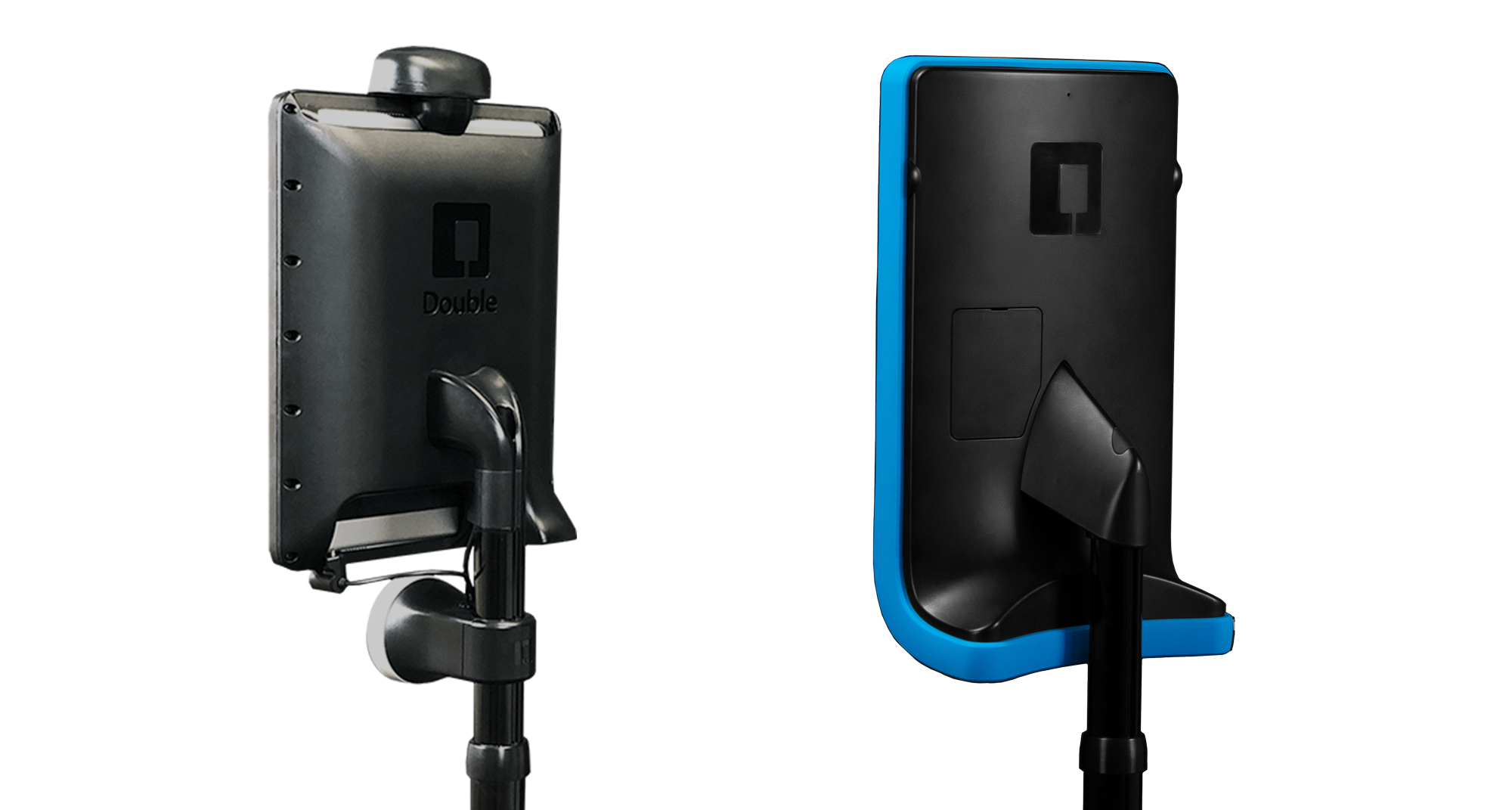 ---
For Existing Double 2 Owners
We're excited to announce Double 3, the best telepresence robot ever created! Double 3 is our first new hardware release since 2016, and we've reimagined the entire remote experience from the ground up. Our team has spent over 2 years incorporating feedback from all of our amazing customers who have deployed over 11,000 robots around the world. The result is Double 3 – a fully-integrated telepresence product with cutting edge cameras, sensors, and processing power.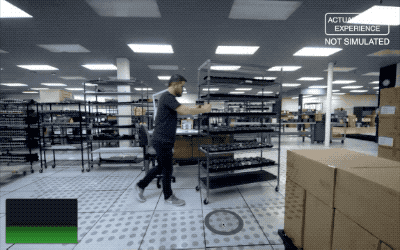 New Feature Highlights
The new Click-to-Drive Interface combines data from a suite of advanced self-driving sensors and real-time mixed reality graphics to enable an incredibly easy and intuitive driving experience.
You no longer need to focus on driving full-time using the arrow keys. Just click once anywhere on the floor and Double 3 will drive there automatically, avoiding obstacles along the way.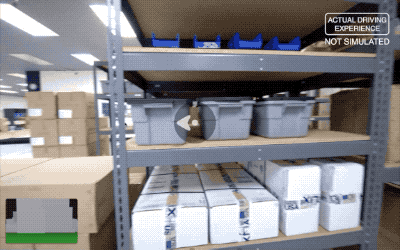 Two 13 Megapixel cameras provide an ultra wide field of view, multiple levels of zoom, and are the core of the Unified Pan–Tilt–Zoom system. A new precision gearmotor enables both cameras to physically tilt up and down. An advanced software algorithm combines all of the movement into one seamless user experience – you just point to what you want to see.
You can read everything – from paperwork on a desk in front of you, to the whiteboard across the room.
Obstacle avoidance means driving is now safer, easier, and more reliable for both beginners and advanced users. Now you can give virtual tours of your facility to new customers who have never been there before! Driving down hallways and through narrow doorways is a breeze with automatic assisted driving correction.
No more iPad means easier setup and fewer accessories! The Double 3 head communicates with the robot base with an existing wired connection, which eliminates the need for Bluetooth pairing and headaches. Simply install the Double 3 head unit onto the robot base with one bolt, and it just works.
For a complete explanation of the new Double 3 features, go to the Features section.
---
Ready to upgrade?
---